Adam Larson / Caustic Logic
April 30 2009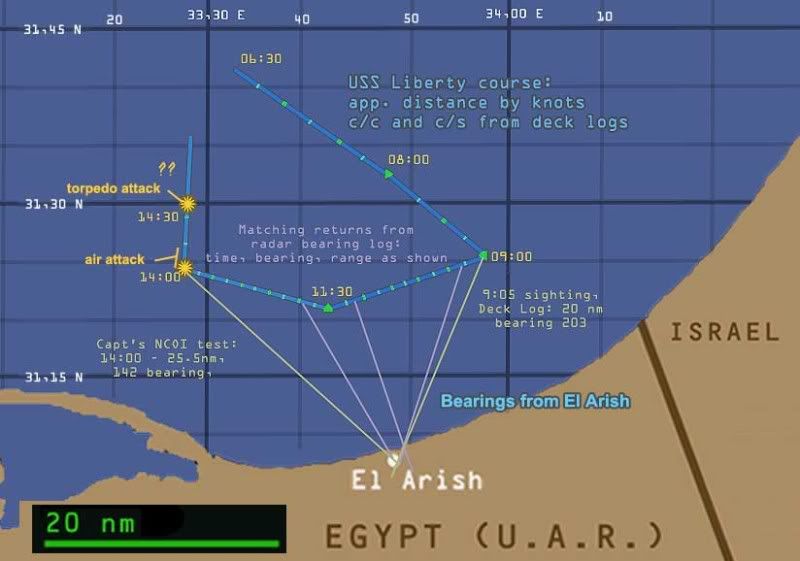 [r-click, new window for full-size view] USS Liberty course from 6 am until the end of the attack. 20 nautical mile scale, land contours from Google maps, lat long intersections set using Earth Tools. Path first set roughly from various graphics. Liberty speed and course changes derived from the Deck Log, lengths of each leg set by knots, marked at 15 min intervals. All approximate, and ignoring small momentary changes. 9:00-11:30 stretch fine-tuned with Liberty's radar bearing log and its readings from El Arish minaret, plus deck log and captain's recollection.
I hoped the plots from the Dead Reckoning Table would help pin down the exact course, but no luck.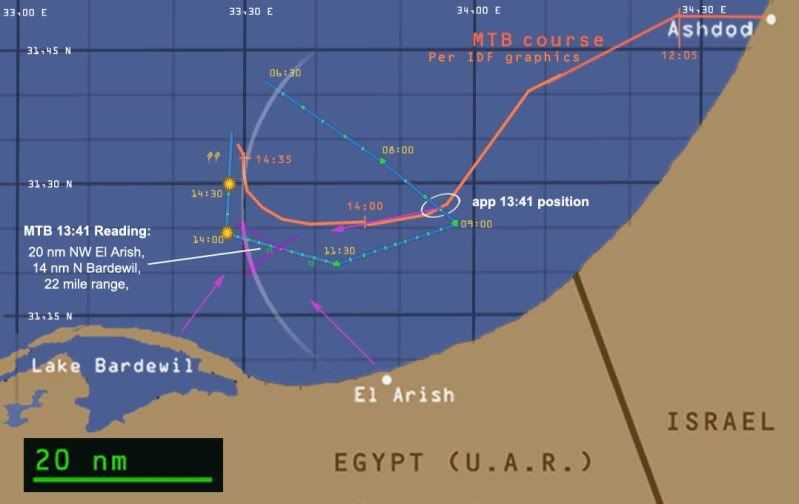 Motor Torpedo boats app. path based on IDF graphics, generally supported by MTB logs. Location of their radar return at 13:41 (inside the magenta triangle) matches the Liberty, but the heading and speed they decided on were way off, which remains an unresolved mystery.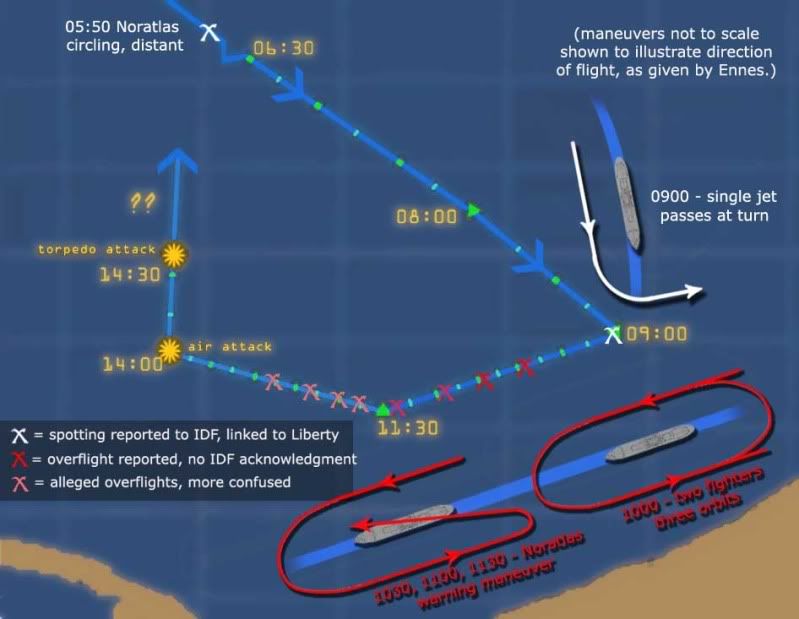 Analysis of pre-attack aerial surveillance. Various sources.